~ Fun for all ages ~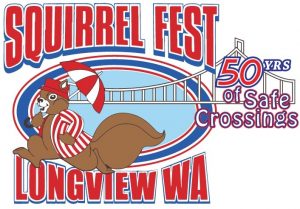 Saturday, August 19, 2017 at 10 am.
Come on out for the fun and excitement of a parade and get a jumps start on Squirrel Fest. The theme this year is "Go Nutty!" so expect to see some zany floats and participants. Local entrants will dazzle you with their creativity and spirit.
The parade will start in the LCC parking lot and loop around the Civic Circle for a nutty good time. Bonus this year! The Happy Kids Fun Run participants will join the end of the parade.
I want to join the parade!!!
Please note:

ALL FORMS MUST BE IN BY AUGUST 9, 2017